Hello Friends how are you after a long time I am back with my new post. today's my new post about how to Install Fifa 2008 Game. So hear is the solution for your favorite game Installation problem fifa 2008 Game.
Follow these installation steps..
1. After download FiFA 2008 PC game extract with winrar. open "fifa 2008" game folder you will see 2 .Rar files "RipForGames1.7z" and "RipForGames2.7z" Extract both of them in the same Fifa 2008 game folder.

2. After extracting, go to the 'data' file folder.
3. Now you will see 3 .Rar files "RipForGames1.7z" "RipForGames2.7z" "RipForGames3.7z" extract them in the "data" file directory.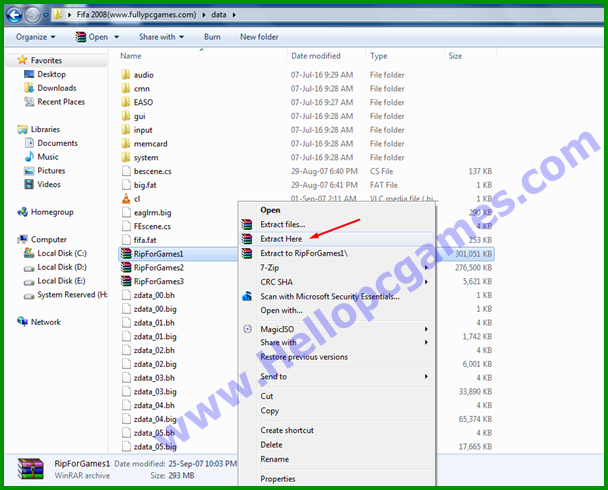 4. After doing this go to the main folder "fifa 2008" run "English batch" file and press"Enter" key.
5. Final step run "SETUP.reg" file and then click yes.
6. Your installation is complete double click on "FIFA08" game icon play and enjoy the game and share your friends. Don't Forget to comment your revives.
---------------------------------------------------------------------------------
Hi Guys
👋 My Name is Qasim if you found any
Broken Links
please comments me I will upload as soon as possible!
Don't forget
My YouTube Channel
Gamermunda
---------------------------------------------------------------------------------